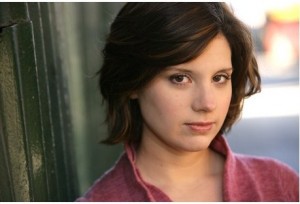 Katie Vagnino is a poet, educator, and freelance writer based in Chicago. Originally from St. Louis, Katie graduated from Yale in 2003 with a degree in English. At Yale, she had the opportunity to study with poet and Yale Review editor J.D. McClatchy. After graduating, she spent five years in New York tutoring, teaching SAT prep, and writing for publications like Time Out New York and New York Magazine.
In 2008, Katie decided to return to school to get her M.F.A. in Creative Writing. She moved to Boston to attend Emerson College, where she worked closely with poets including Gail Mazur, Christine Casson and John Skoyles. Her thesis, a 40-poem manuscript entitled The Speed of Skin, was a nominee for the Dean's Prize and earned a commendation from the Academy of American Poets. From 2010 to 2012, Katie taught in the Writing, Literature and Publishing department at Emerson as an adjunct instructor in the First-Year Writing Program. She also led a weekly poetry workshop at the Cambridge Center for Adult Education, focusing specifically on how formal elements like rhyme and meter function in contemporary poetry.
Recently, Katie relocated back to the Midwest to continue teaching and writing a little closer to home. Starting in March 2013, she will teach a formal poetry workshop at The Newberry Library. Her poetry has appeared in a number of print and online publications, including Measure, The Raintown Review, nthWORD and Poetry Quarterly. She hopes to publish her first book of poems in the near future.